Enhance your CSR process by giving a second life to insured products thanks to our integrated service for repair, reconditioning and recycling.
We incorporate the challenges of sustainable development in our corporate strategy and in our offers of embedded insurance.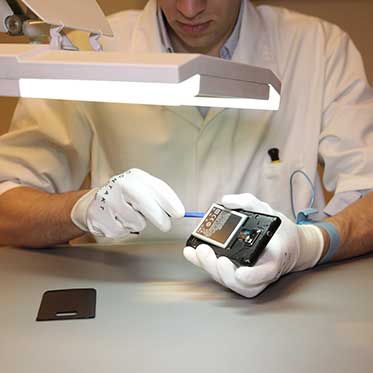 Protecting and assisting consumers daily
Our raison d'être is to protect and assist consumers daily with services that are innovative, useful, and uncomplicated. Our "SPB commits" CSR strategy is focused around six Sustainable Development Goals adopted by the United Nations:
– Responsible consumption and production,
– Peace, justice, and strong institutions,
– Decent work and economic growth,
– Sustainable cities and communities,
– Good health and wellbeing,
– Life on land.
SPB creates and manages insurance programmes aimed at covering products against breakdown, breakage, and theft. These programmes incorporate repair services, reconditioning and recycling of the products insured. We have incorporated a circular economy process in our business for over 10 years now and we draw on the expertise of our subsidiary, Save, to carry out these actions (42 000 tons of C02 saved per year). We can also help guide the service providers that you have selected.
Incorporating a circular economy process
Repair more, throw away less
Save Benelux is a subsidiary of the SPB group dedicated exclusively to the repair, reconditioning and recycling of products. Save Group is positioned as a major player in the circular economy, with a strong commitment: "Repair more, throw away less" and the signature "Protect, Repair, Recycle".