OUR EXPERTISE – OMNICHANNEL DISTRIBUTION
Thanks to our strategy covering all sales channels, you can delegate all or part of the distribution of insurance offers.
You can delegate all or part of the distribution of insurance solutions to us so that you can concentrate on your core business.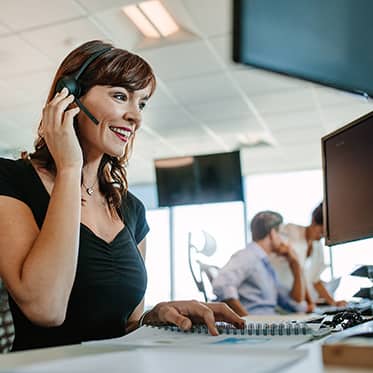 Increasing attachment and loyalty rates
In addition to managing policies and claims, SPB helps you to increase attachment and loyalty rates thanks to omnichannel distribution. Omnichannel is a distribution and sales strategy that uses various channels, both digital and real, in a totally interconnected way so that you can offer customers an overall, unified, and seamless experience.
We enable you to design and run an omnichannel distribution process for insurance products and associated products (assistance, repairs, etc.) across different channels (physical, digital, telephone, etc.), so that you can generate additional sales and cross-selling (via an online customer space, at the time a claim is paid out, etc.) and to run reminder campaigns by e-mail, text message and telephone. We guide you in your customer retention programmes, enabling you to maintain your portfolio of policyholders.
Generating additional sales and cross-selling
Scripting, automating and measuring marketing campaigns
Our teams design omnichannel campaigns based on marketing automation solutions, enabling you to script, automate and measure the impact of marketing campaigns from performance monitoring tables. We have centres for incoming and outgoing calls, with telephone advisers in Bordeaux and Tunis.